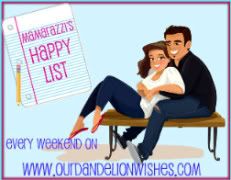 We're pretty sure Dawn got the right meds this time to knock out the bronchitis.
The 3 girls are doing well in school. And enjoying it immensely. Except for the wake up early part.
The derp rescue pup fits in really well with our family, but the 2 over 10 old lady dogs aren't so thrilled with his puppy shenanigans. They have moved on from snippy annoyance to (mostly) ignoring him.
The cat and the pup love to antagonize each other and it's hysterical to watch - esp the cat, you can see Pan plotting as he lazily eyeballs the pup then Kablooey they're pouncing each other.
I won two of the major Christmas presents- Casey's (mini dddiva) and Devon's (geekazoid). Lots of smaller ones as well. We're getting there.
and that's all just teasers because HERE is our really happy news:
One of the divas is getting married. Soon. Like January or February soon.
The wedding is going to be on the cheap and mostly casual (as the bride and groom are very laid back) except for the big poofy dress.
The dress is going to be priceless because the bride's very talented cousin Amber is a wonderful seamstress and has said she would make it.
We really like the groom. The are very very well suited.
He knows us and wants to marry her anyways. ;-)
Can you guess which little diva is getting married?
It's Kyra (geeky mommy or little mommy as Ian calls her).
She's over the moon ecstatic and busy making plans- a lot of her friends will be helping with the plans so everything will be extra special.
Robert couldn't love Ian more than if he was his own. And it is reciprocated.
So- that's our happy news for the week, how about you? What are the fabulous things that happened to you this week? Link on up (click button on top and play along).
Oh, and if you have any ideas for weddings on the cheap, or know of any sponsors who might like us to review or host giveaways for wedding related items, please share. You can look forward to seeing posts on how things are coming along, especially with the things we are doing ourselves or having friends do so you can hopefully pick up some wonderful ideas along with us.
XOXOX Dddiva